Membership
Support the Alliance Française by becoming a member or donating today!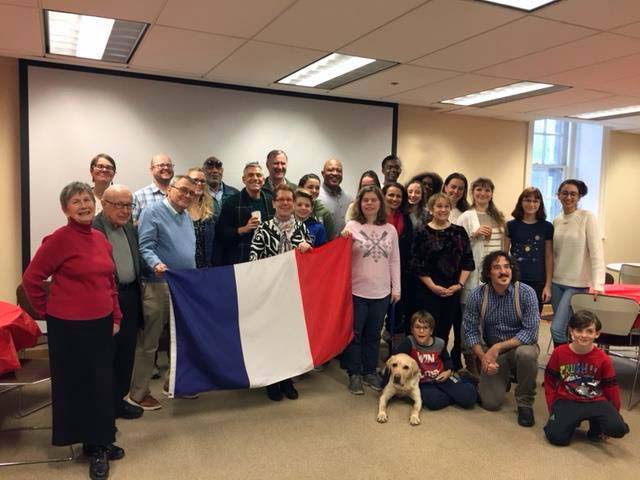 The mission of the Alliance Française de Baltimore is to provide the highest quality of French language training through a multi-faceted approach that promotes lifelong learning and cultural dialogue in an increasingly multicultural society.
If you share our belief that it is crucial to support foreign language education and that literature and cultural programs can contribute to building bridges between people, join us or make a tax-deductible contribution to AF Baltimore and help us continue our mission.
AF Balitmore is entirely self-financed and receives no government funding. As a 501(c)(3) non-profit organization, our programs could not exist without the support of our members, donors and partners. To these individuals, we say Merci!
How to become a member
When you join Alliance Française de Baltimore , you become part of our local Francophile community, sharing in and enjoying our resources and year-round cultural and social events. As a non-profit organization, we are entirely self-financed, receive no government funding and could not exist without the support of our members. We thank all of you!
An annual membership fee payable once a year gives access to all classes, activities and events organized by the Alliance of Baltimore. Membership is renewable at the end of a one year period.
Membership Types and Cost
Individual membership
Family membership
Sign Up Today
New or renewal membership fees can be paid online (below) or by sending a check to:
Alliance Française de Baltimore, PO Box 9447, Baltimore, MD 21228